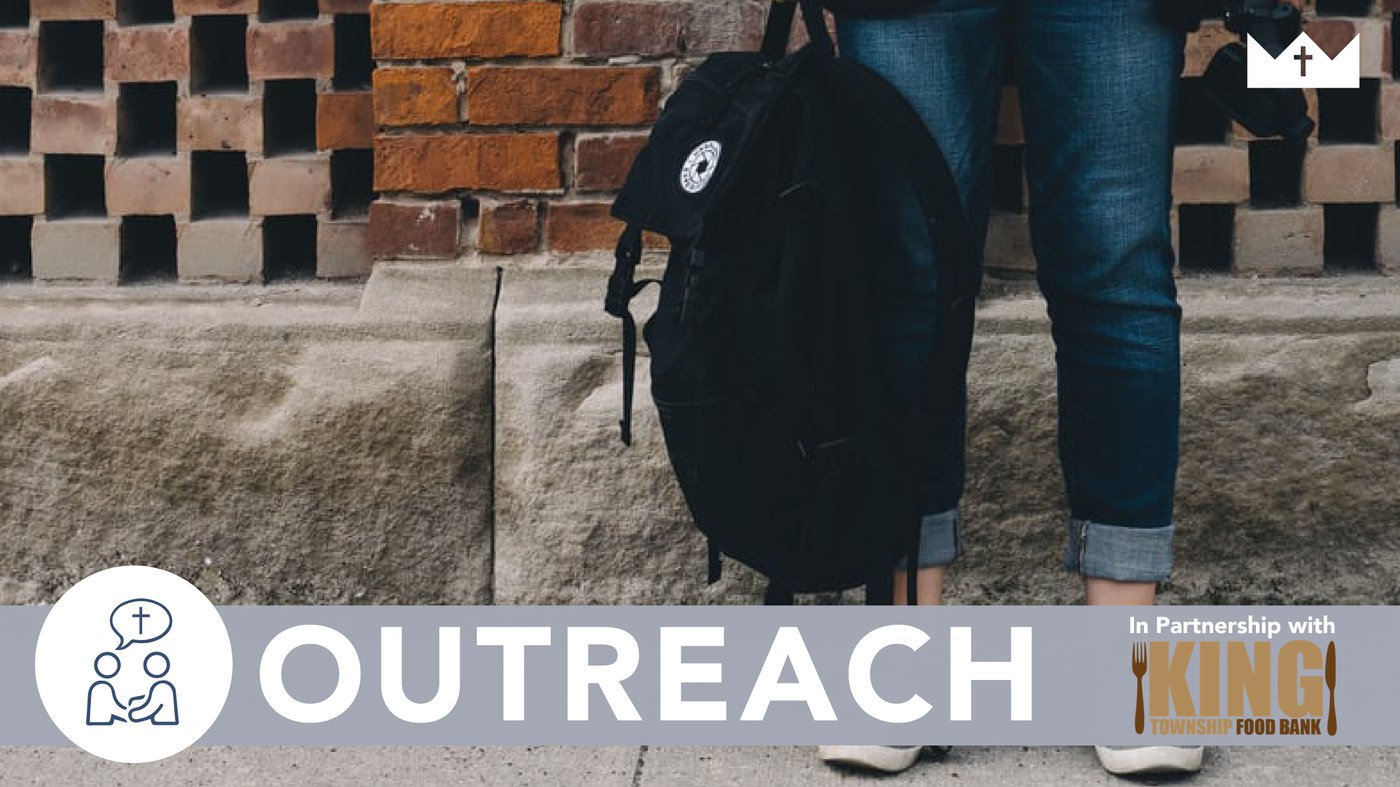 Thank you for your generous donations!
This donation project is brought to you by the KBC Missions & Compassion Team, together with the King Township Food Bank to fill backpacks to provide for students in King City. This year we have sponsored 22 backpacks filled with all the items a student needs.
HOW IT WORKS
Click 'Register' to get your free "Ticket to Shop" to browse the online store. The store is set up so you can select add-on items:
Backpack
Kits
If you would like to sponsor a full backpack, please select one of everything e.g. for a Gr. K-8 backpack you will need to add-on 1 backpack and one of each type of kit (1 Pencil Case Kit, 1 Lunch Bag Kit, 1 Extras Kit).
Payment
You are welcome to pay online through Planning Centre OR can choose to 'Pay Later', then make an e-transfer with your donation to payments@kingbiblechurch.com using the reference "backpack".
Kids helping Kids
Since children cannot shop online, we encourage families to ask their children to make contributions to your donations. This is a great way to include your children in this project.
Thank you to everyone who generously contributed last year!
We couldn't put our church name and info on the cards, but we did put in these cards with verses and words of encouragement.
CARDS FOR JK - GR 3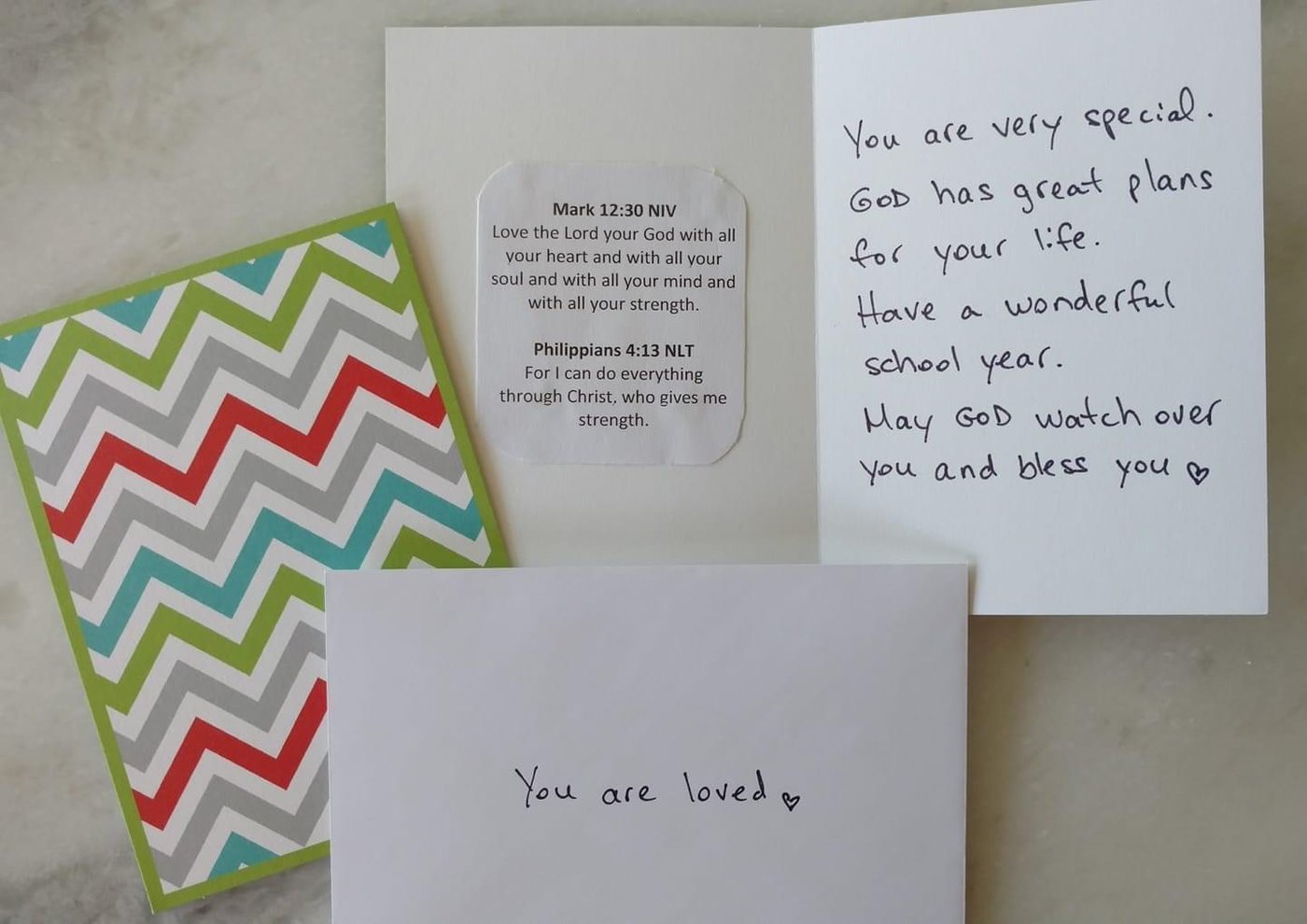 CARDS FOR GR 4 - 6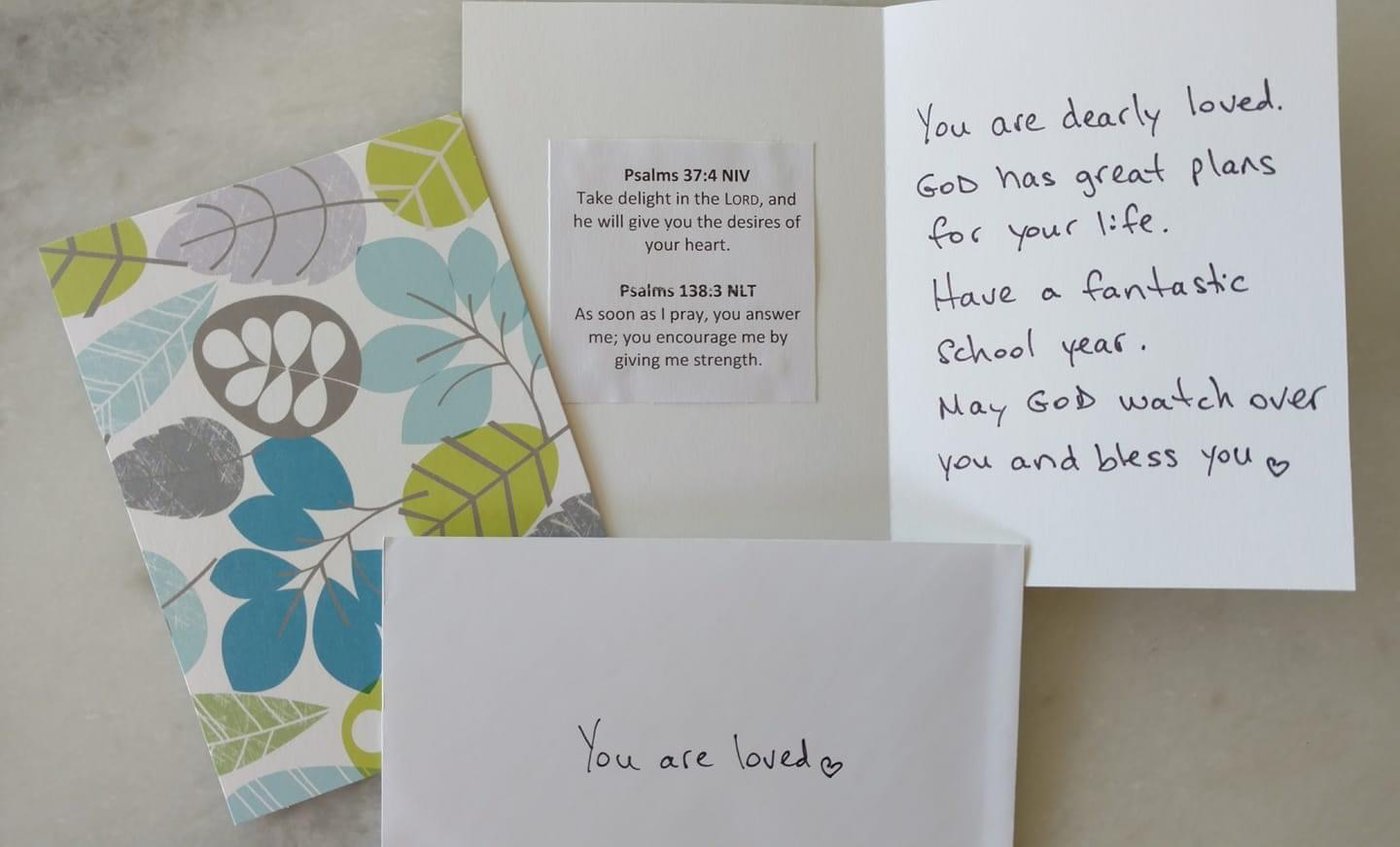 CARDS FOR GR 7 - 8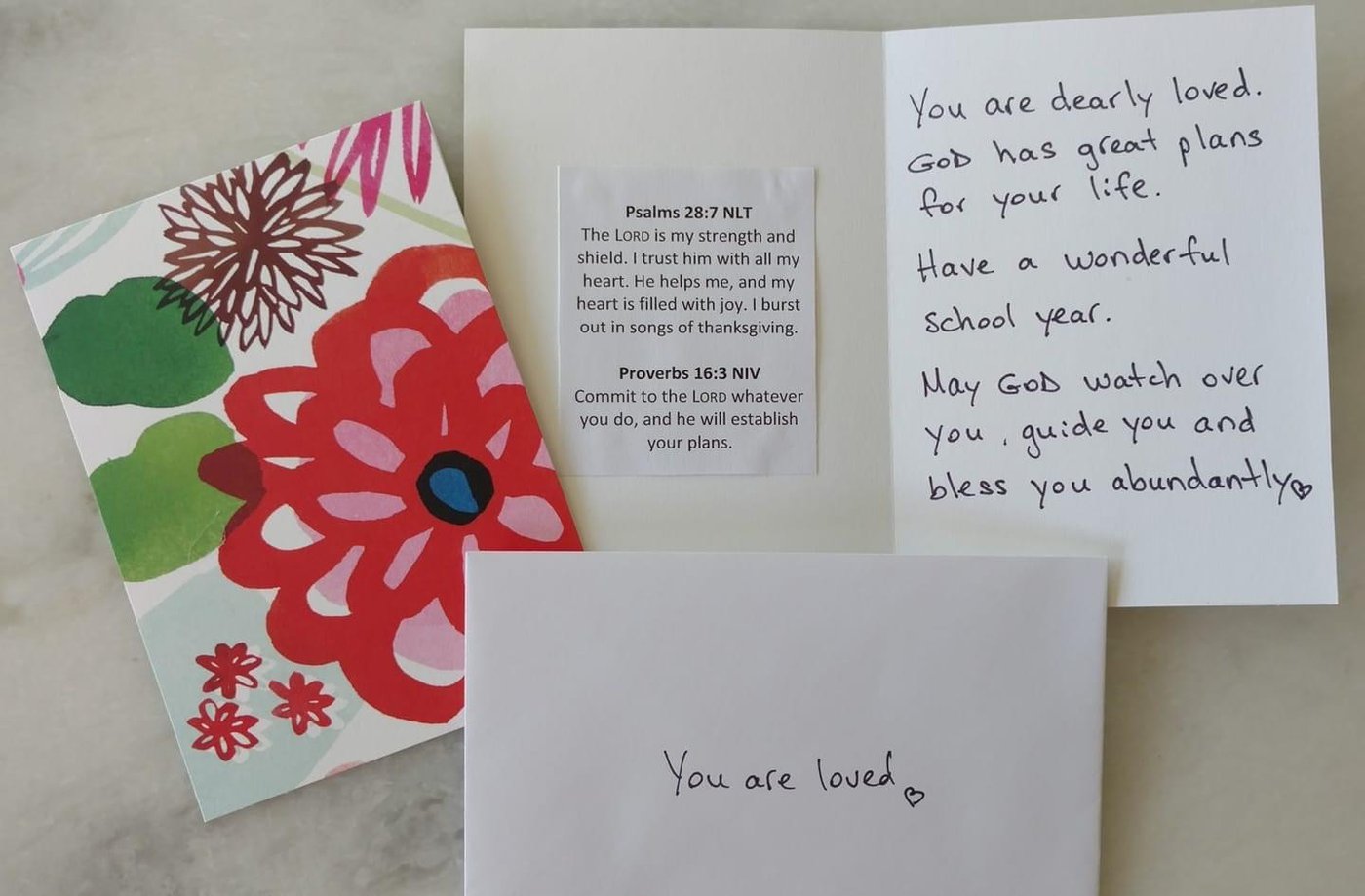 Cards for gr 9 - 12