This donation project is brought to you by the KBC Missions & Compassion Team, together with the King Township Food Bank. Last year we had a great time shopping to fill backpacks to provide for students in King City. We once again have partnered with King Township Food Bank to provide 21 backpacks filled with all the items a student needs.
Thank you to everyone who generously contributed!
We couldn't put our church name and info on the cards, but we did put in these cards with verses and words of encouragement.
CARDS FOR JK - GR 3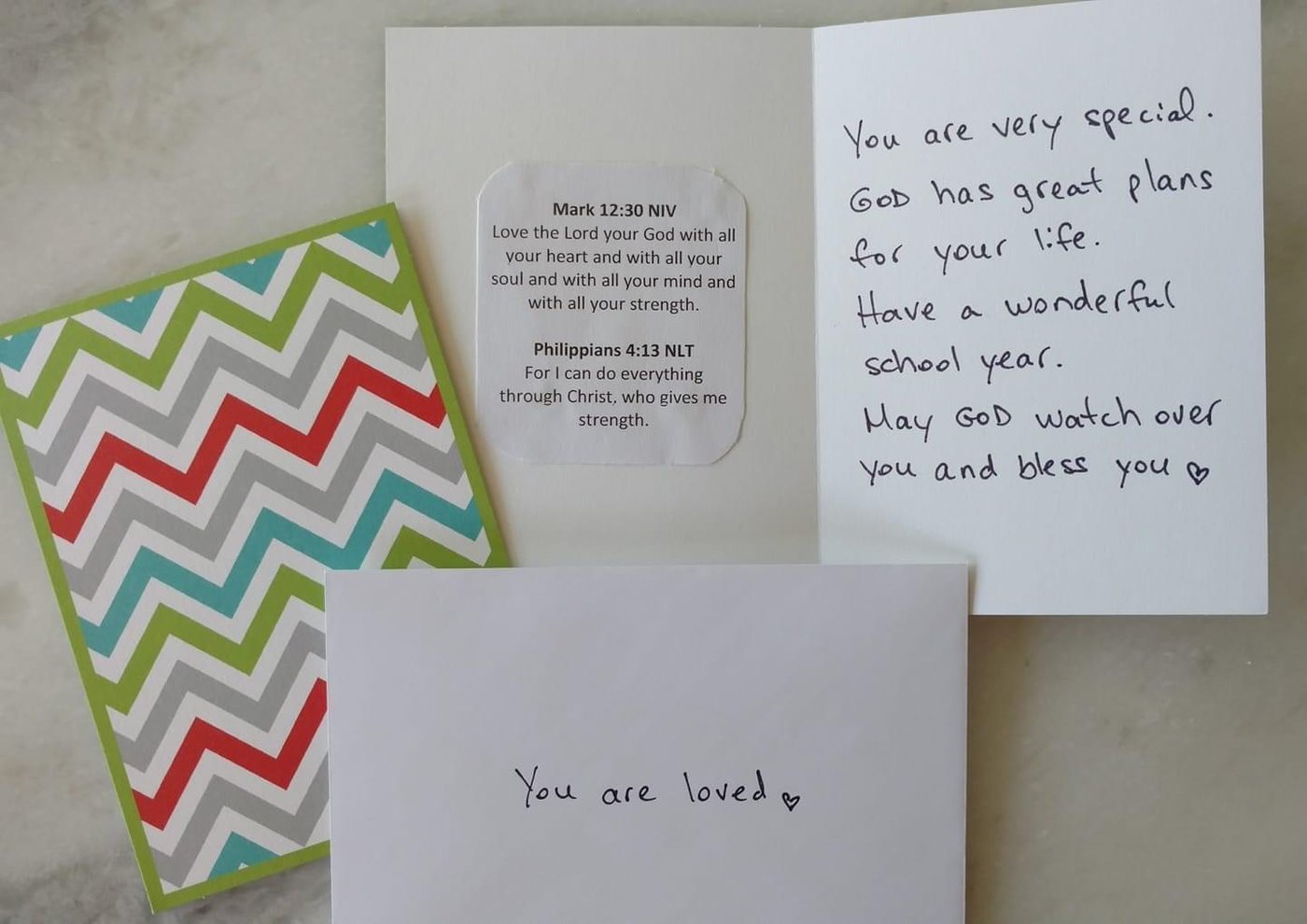 CARDS FOR GR 4 - 6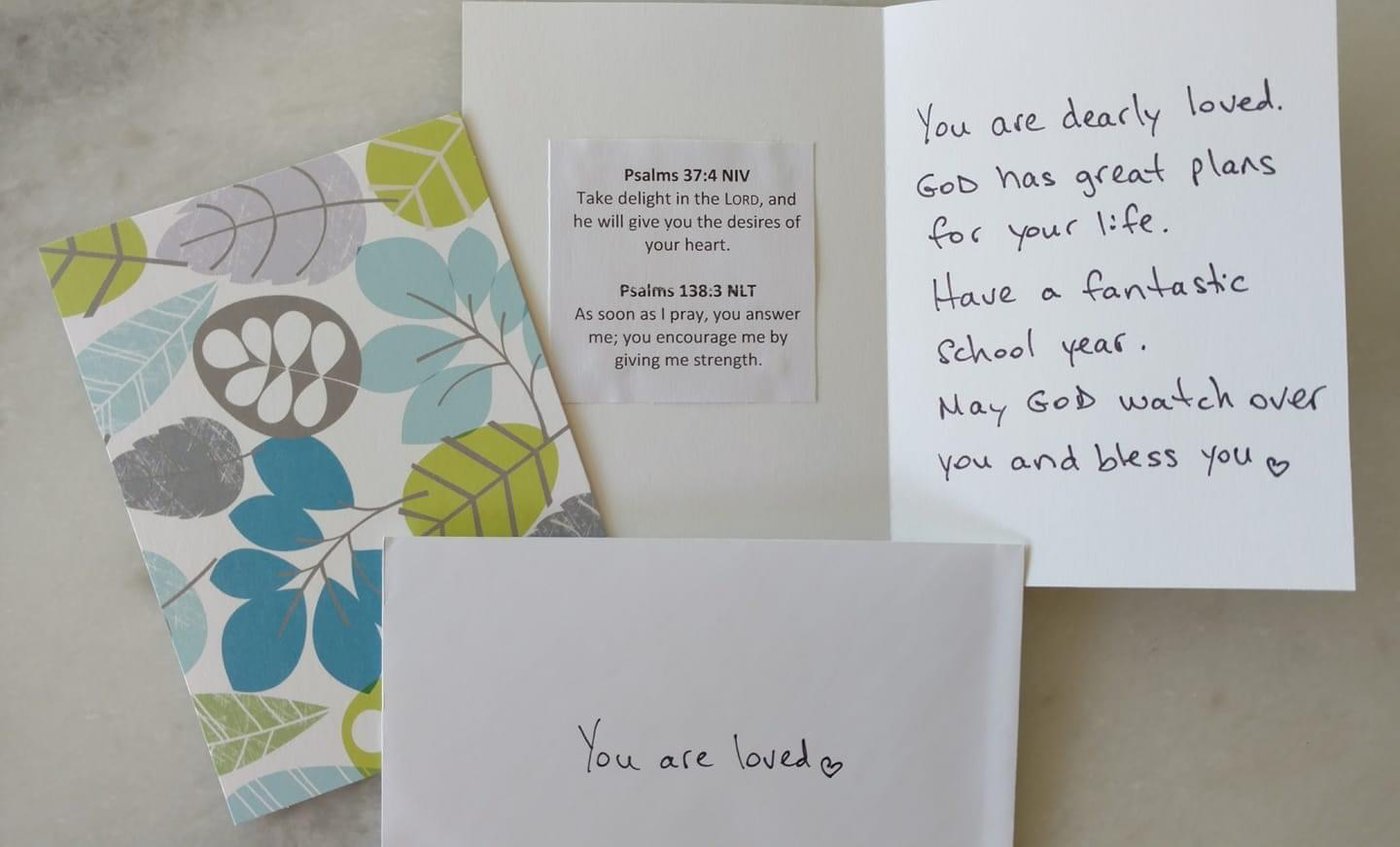 CARDS FOR GR 7 - 8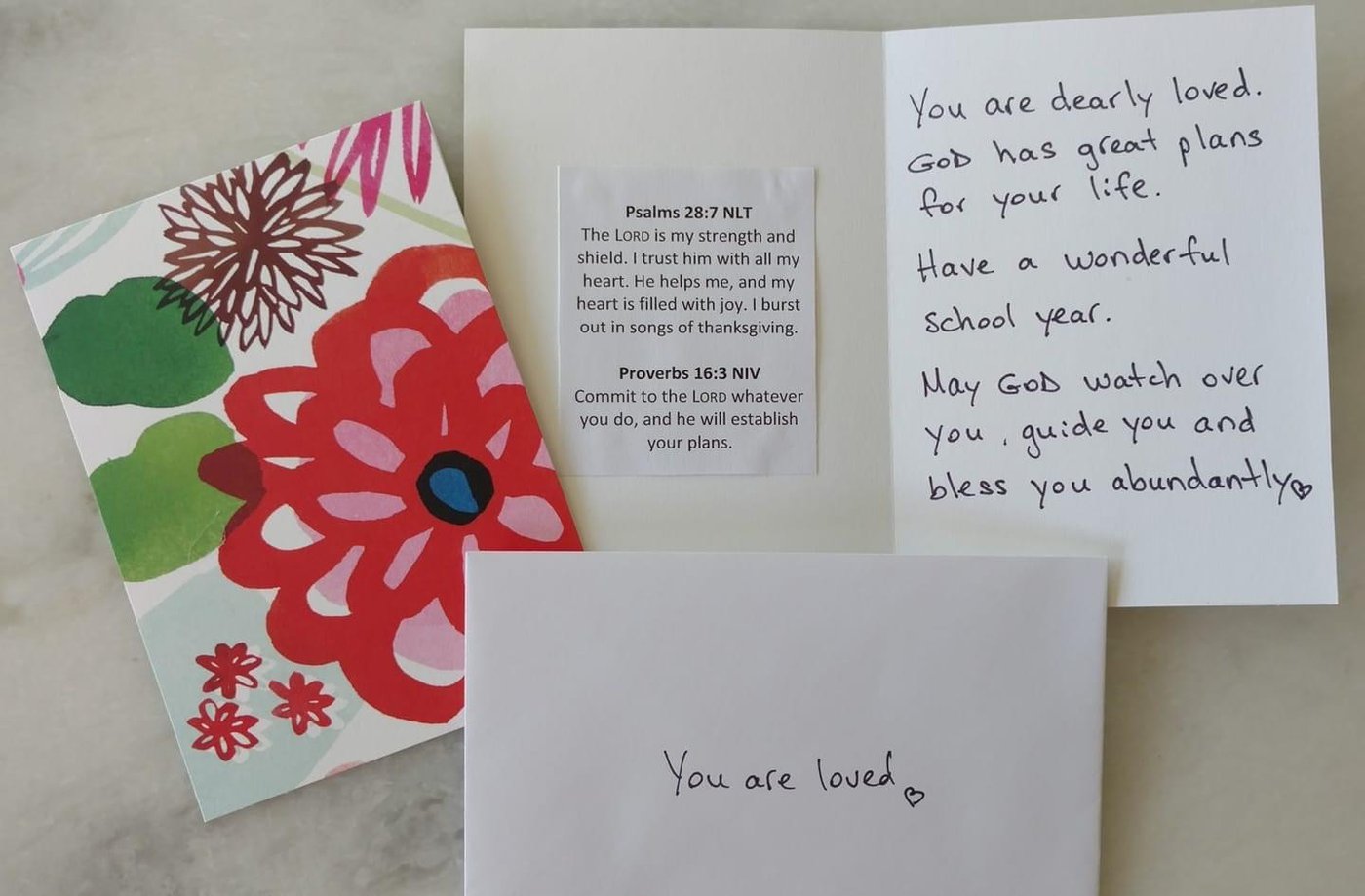 Cards for gr 9 - 12