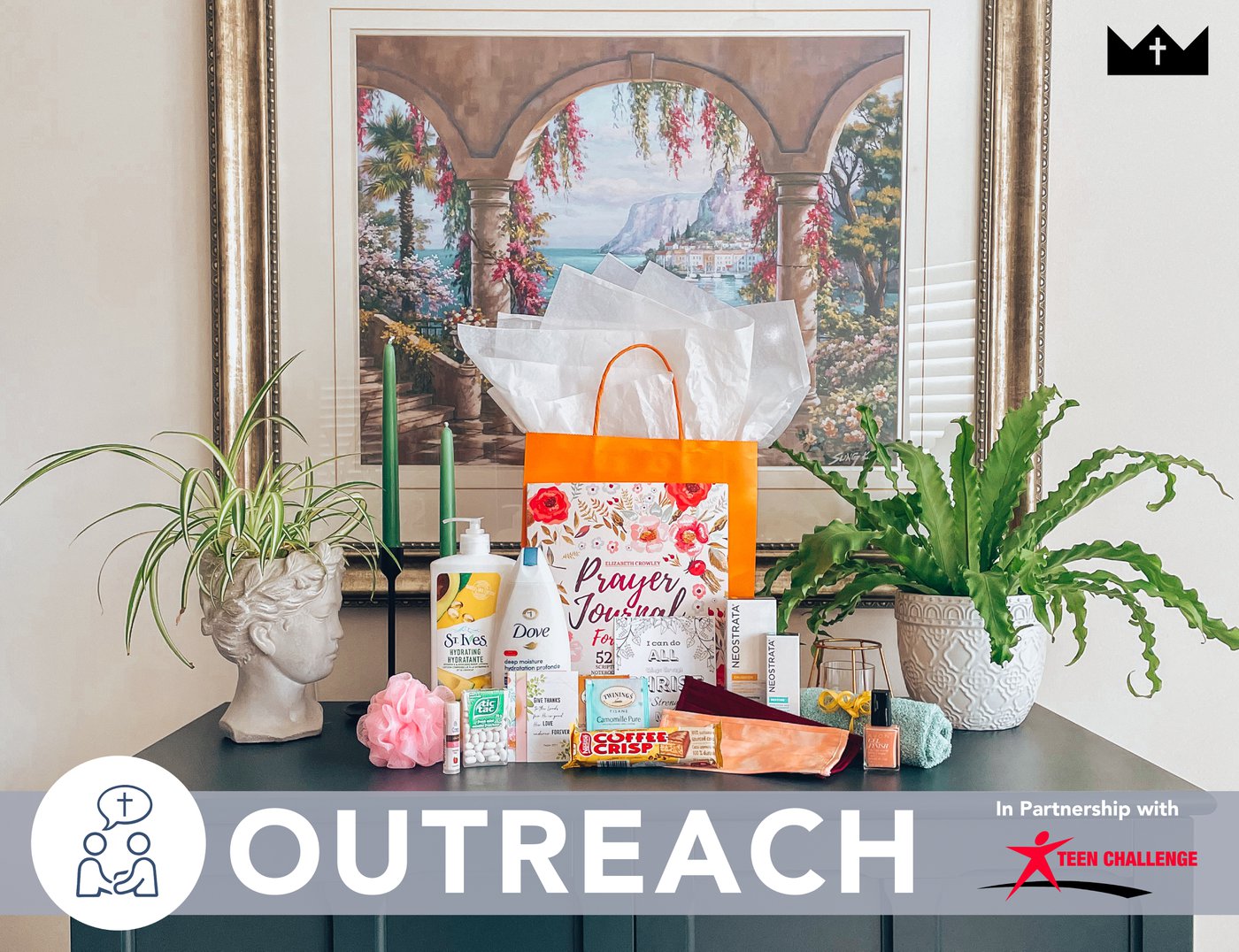 Thank you for Partnering with us in Outreach with Teen Challenge
All the care packs for the women at Teen Challenge Ontario Women's Centre have been purchased and delivered! Thank you to everyone to purchased these care packs; they will be such a blessing to the women at the Centre. Please pray for these women as they use the self care items — that they will know they are cared for; and that they would work their way through the Guided Prayer Devotional book and be blessed by the Scripture Verse cards — that it will encourage these women to further their growth and relationship with Jesus.
This outreach project is brought to you by the KBC Women's Ministry in partnership with Teen Challenge.
what's in the care packs?
52-week Prayer Journal, 3 Bible verse cards, 1 Verse for Bible verse for colouring, Neostrata brightening cleanser, Neostrata hydrating serum, Dove body wash, St. Ives hydrating body lotion, a sponge, a wash cloth, nail polish, lip balm, 3 face masks, 2 tea bags, a chocolate bar, a pack of mints and ALL wrapped in a brightly-coloured gift bag!