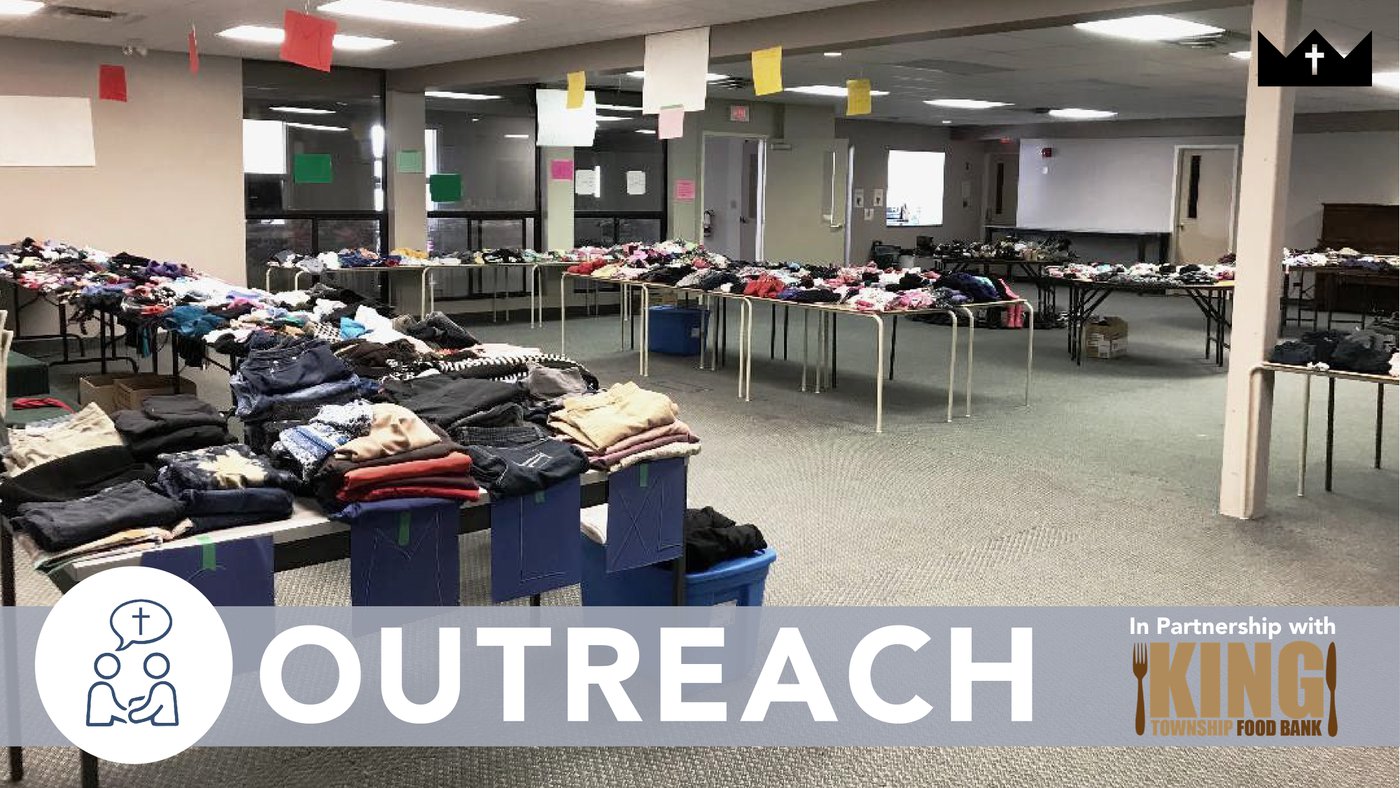 We are excited to partner with King Township Food Bank to host their monthly Pop-up events where food, clothing and toys are given away.
If restrictions are lifted then our next event date will be Saturday, June 19th from 10am–1pm. If you'd like to donate items, please email Lisa.
The date of our next event is Saturday, June 19th from 10am–1pm.
We expect to have more families to attend as COVID-19 restrictions (hopefully) lift and as word gets around to these communities about the Pop-up events. Please be in prayer for these events and for the families that attend.

march 2021
March was our first event! We did both Friday and Saturday to allow for more families to attend. We welcomed 16 families in to shop for much needed clothing and food.
Thank you so much to the dedicated volunteers who gave some of their time to help sort through the seemingly endless amount of bags and boxes of clothes!