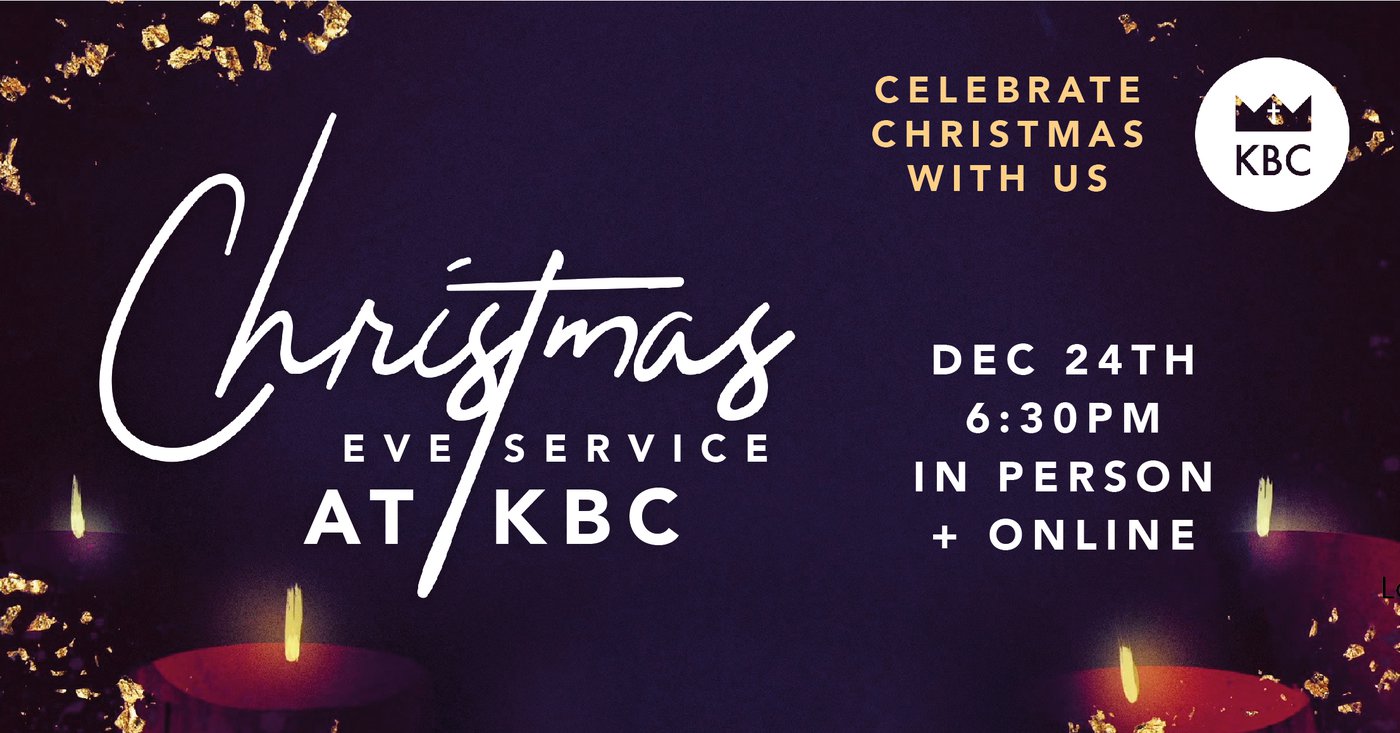 We warmly invite you to celebrate Christmas with us
Why is Christmas the season of hope? Is it spending time with those we love, the holiday traditions, festivities, and food, or those twinkling Christmas lights? Imagine how dark our world would be if there was no light or hope at all? — Thankfully we don't have to imagine and have the best reason to celebrate, because Jesus brought us true hope when he was born as the light of the world. "The people walking in darkness have seen a great light; on those living in the land of shadow a light has dawned."
Come and join us at 6:30pm on Christmas Eve, as we celebrate the greatest gift of all, Jesus the Saviour of the world.
Whatever has or hasn't happened this year, you can come as you are. We welcome everyone, including you and are here for you. If you are struggling, don't do it alone. Please reach out to us by email, phone or social media.
JOIN OUR COMMUNITY+ CONNECT WITH US @KINGBIBLECHURCH
Register for our service to attend in person!
Join us online from home!
We understand that not everyone can attend in person or feel comfortable doing so. Therefore, all of our services are available online via Facebook, our website and later uploaded to YouTube.
FAQs
WHAT'S IT LIKE IN PERSON?
When we are gathering in person — You will need to register in advance to save your seat. For a reminder of our Covid-19 procedures and reopening plans you can find out more here. Click the button to register for our next in-person service.
NEW HERE? FILL OUT A CONNECT CARD!
We would love to welcome you properly! If you're new here with us in person or online please fill out a Connect Card by clicking the button below. Or join our Reason for God course to explore life's big questions and have your own answered.
is there anything for kids?
Of course! Celebrating Christmas is better together, no matter your age so we'd love for everyone to join us!
How can I create a facebook watch party?
You can simply share the Facebook event, or the link of the Facebook/YouTube video whilst you're watching live. But you can also host a Watch Party where you can watch the service with friends, family and neighbours. This creates an event where you can all watch it at the same time and can comment with one another. Find out more and how to make one by clicking here.
DON'T SEE YOUR QUESTION HERE?
Just contact us with your question(s) via email or using the button below and we'll get back to you asap.